Error while contacting domain ad.serveracademy.com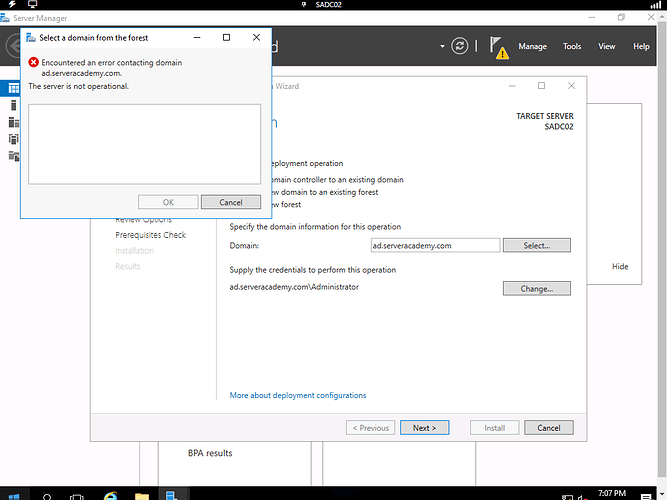 Hello Raul,
Hope you are using the Domain Username and Password on the Lab Server not the Local Admin password.
Look under resources the username and password is provided.
Try that and if it works , you welcome

Hmm… what are your IP / DNS config settings for that server? I wonder if its pointing to the correct DNS server?
The IP/DNS setting do point to SADC01 as the primary DNS, and SADC02 as the secondary DNS.
Solution: The main DC had timed out and shut itself off. Once I powered it back on I was able to connect to it.
I did use the password from the Lab server password under "Resources" .
Thanks
Ahhh this could be a licensing issue with the lab. Thank you for pointing this out.