The instructions in this lab arent clear. I am not sure where to begin with this one. Thanks
Thanks John - we are fixing this problem this week.
The new lectures for this section have been recorded and are being edited now. Should go live be the end of the week.
Maybe create a Server backlog where you mention what is new, update and available.
So for us is easier to see if we need to redo something where (maybe) is a error in.
And of course if you add a new lecture, we can check it out right away.
Can be a post in the community, where we even don't have rights to reply on it.
Hey @luuc.zandbergen, I hope you had a good holiday weekend. Your feedback is always of great value to us.
We do have the "New Content & Updates" section at the top of the courses:
When you click on this, it pops up our change log with links to all of the new content.: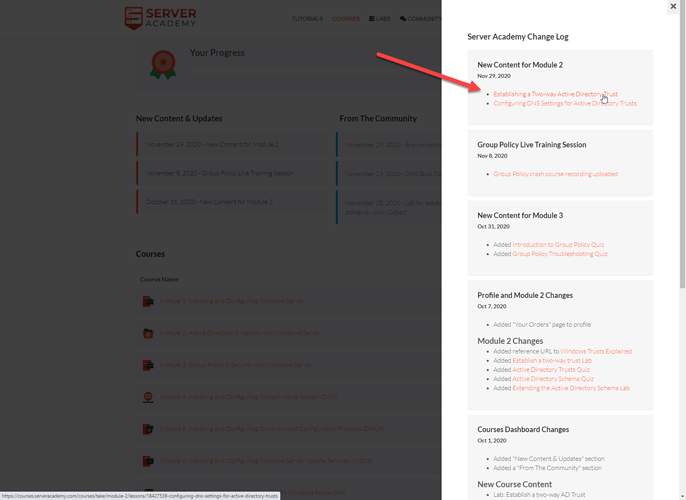 When new content is added to a course, your course completion should reflect that you haven't completed those lectures.
Do you think this is ineffective? Should we show future and planned lessons somehow? Maybe I could include a voting system there so students can let me know what they want us to prioritize…
Again, always great feedback from you, Luuc!
Regards,
Paul