Hi Paul,
II do not know ho to fix 2 problems:
1)I configured my first Domain controller setting ip address as i get from DHCP server, i i set a fixed one with the primary DNS server set to the value of the default gateway. see picture: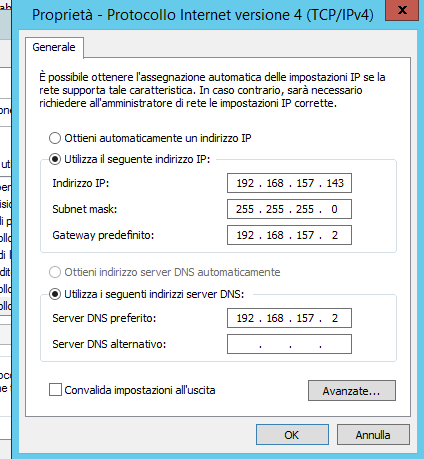 . My server's name is Marketing,local, when i tried to resolved it issuing : nslookup Marketing.local it said : unknow server What could be the problem please?
2)I create a file share name Desktop Background as required and make it assessible to authenticated users . I log out from my server and logging through another server but i can not see the file share from there. No way to understand the issue even here . My question is this: how the other server shoud me configured with respect to the one where i create the share?
This is the internet setting in the second server :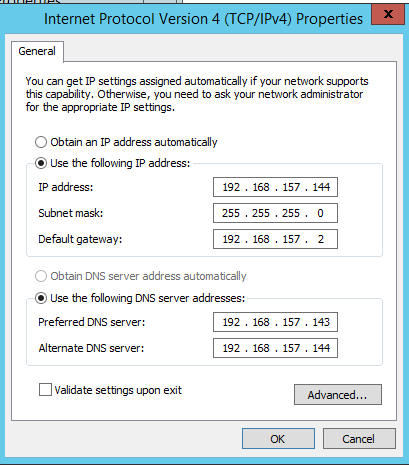 Even in the second server i am having DNS issues. and when try to logging using some accounts i create it say the user is not allowed to used that signing method.
Please thanks for Help