Hello,
I run the pre-requisite check before installing update and I realize by the end of checking the status set to "not started yet".
I try to view how to install, the system suggests to download instead of install.
Also, I have two additional updates 2002 and 2006. I was supposed to update from 1902 to 1910.
In this case, what can I do to solve that in order to respect the compatibility, I was interrested to the 1910 version status.
I need your help to solve that issue. And could you tell me what if I install 2006 version regarding the compatibility purpose?
Thank you.for help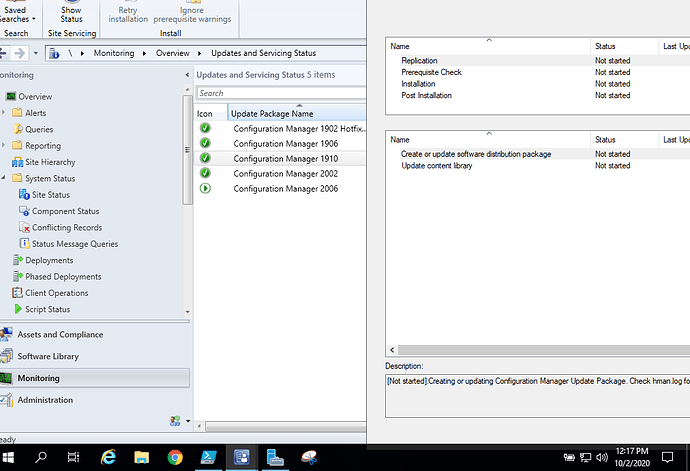 Andre